March 14, 2022: We are excited to share information about our partnership with Peachjar to help us unite schools, parents, and communities in our collective mission to elevate student outcomes! Peachjar's platform streamlines school-to-home communication by distributing valuable school and community resources directly to families as digital flyers. Peachjar organizes all important school and community information in one place! In addition to receiving emails from your school, look for the 'Peachjar' button or icon on your school website to view all active flyers. More to come.


The Board of Education's Budget Sub-Committee met today to receive a detailed presentation by FMS Chief Financial Officer Bobbi Newland on the proposed 2022-23 school budget. More than 80 percent is connected to our classrooms, including important expansions to our art enrichment programs and Career and Technical Education. Also, the proposed budget includes an exciting pilot for a Virtual Program for 300 students in grades 6-12. Read more:
https://district.fms.k12.nm.us/article/669190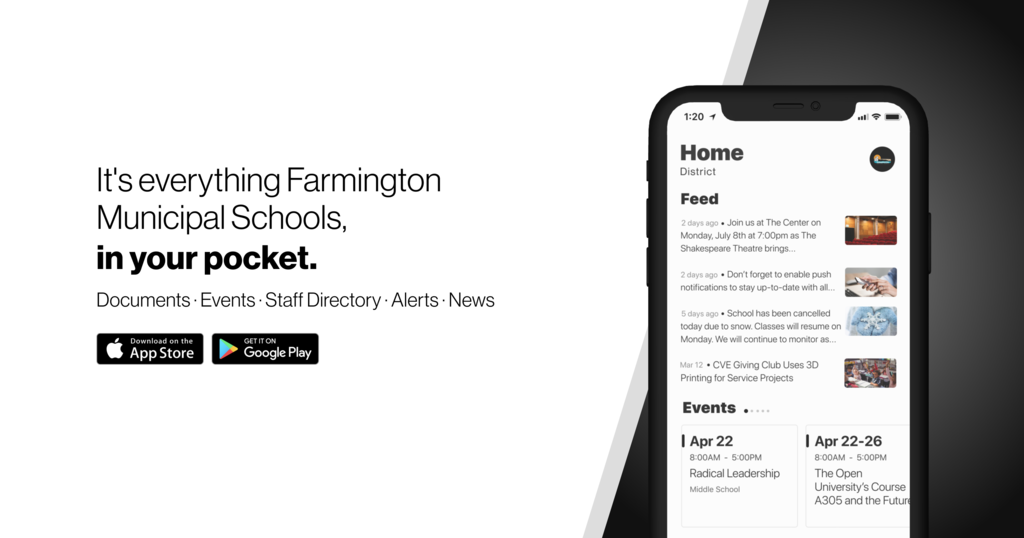 FMS families and staff, Governor Michelle Lujan Grisham lifted the state's mask mandate on February 17, 2022. Farmington Municipal Schools is making mask-wearing an option for students, staff, and community, effective immediately. This change also applies to after-school events and sports activities. All other COVID-safe practices or other requirements regarding testing or quarantining remain in effect. Individuals can choose whether or not to wear a mask at school or school events, based on local guidelines as well as personal preferences or other health factors. FMS would like to ask our community to remain respectful of students' and staff's choices with regards to wearing a mask.


Wait until you see the Piedra Vista High School Choir perform on the next FMS Rising! The performance and special guests are coming a little later this month. Huge thanks to our students, teachers, and technical staff. Shout out to Mr. Fear and Mr. Golden. #WeAreFMS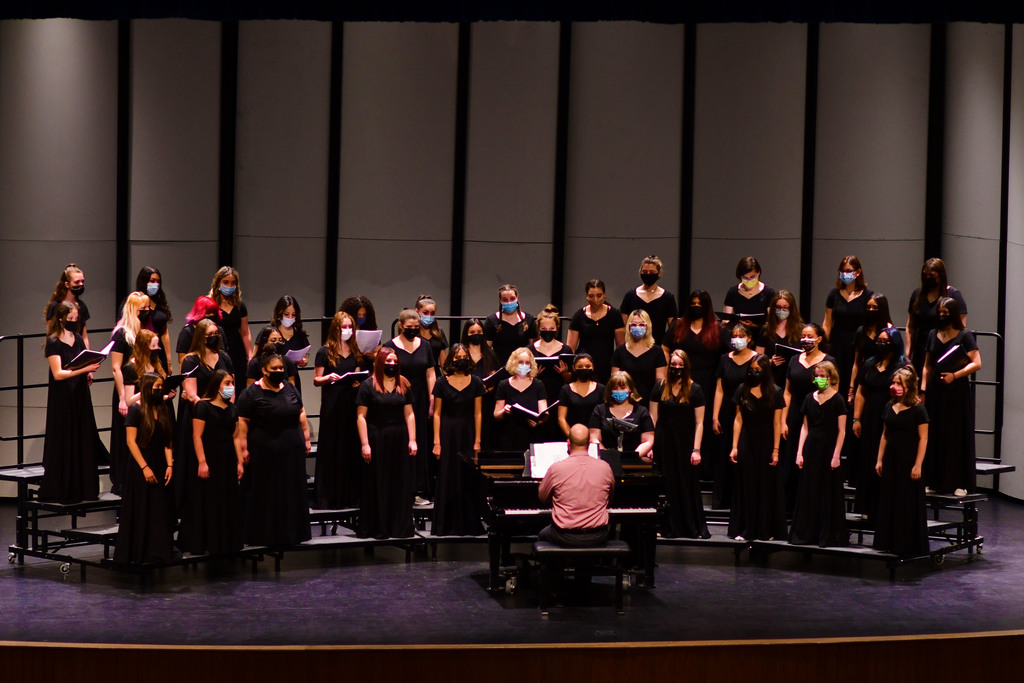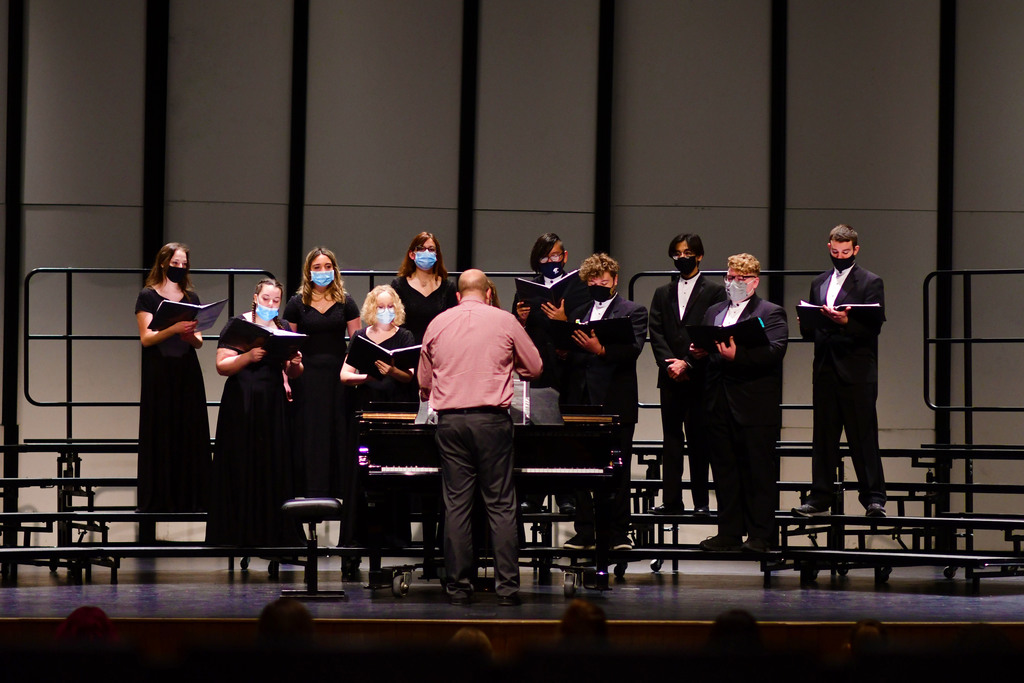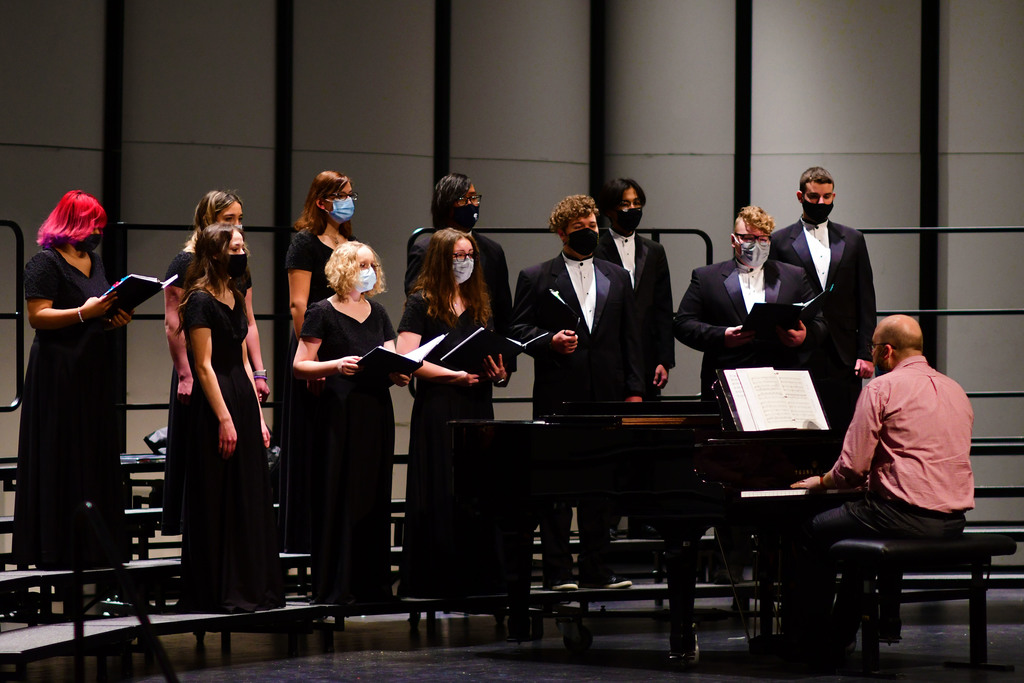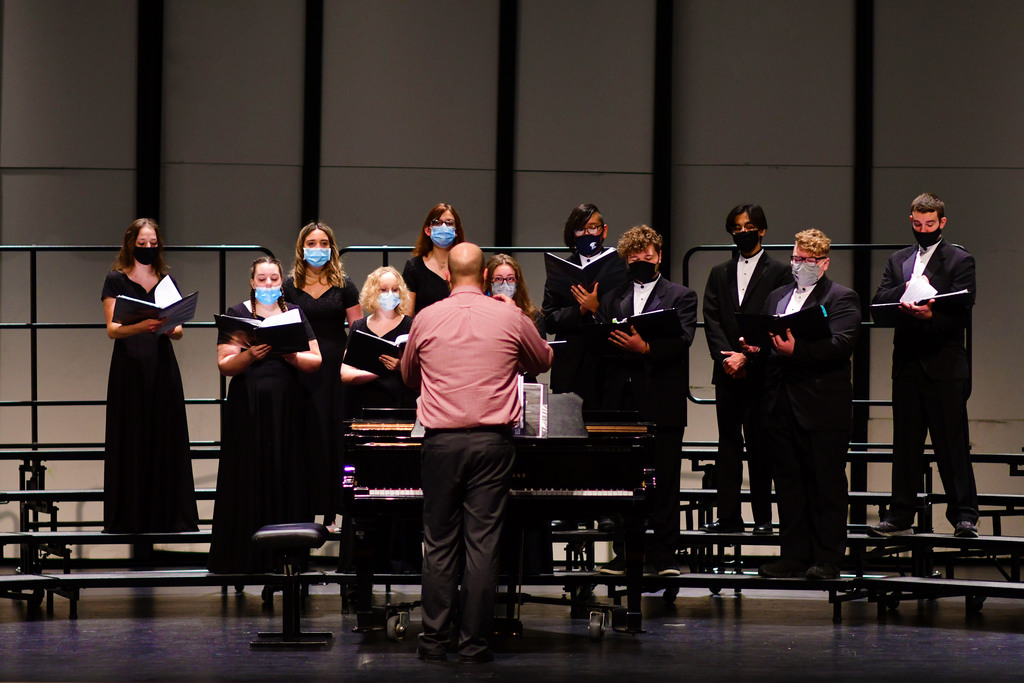 January 31 is "Inspire Your Heart With Art Day," FMS! Inspire Your Heart With Art Day celebrates all forms of art and the effect it has on your life. Celebrate with us by taking this week to be intentional about exploring the many genres of art and reflecting on how the arts inspire, encourage, and touch your life. #InspireYourHeartWithArtDay #WeAreFMS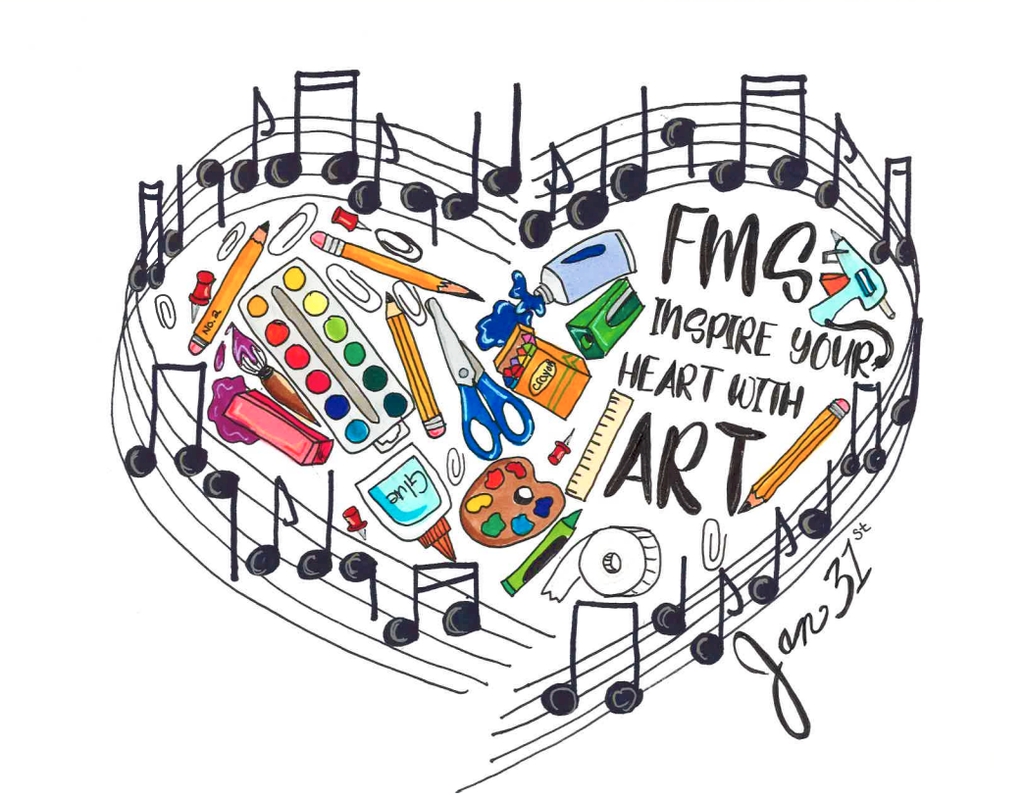 And before you go, here are the results of this week's FMS Science Olympiad: HERMOSA MIDDLE SCHOOL: overall 1st place with two teams; 12 first places, 9 second places, and 7 third places. HEIGHTS MIDDLE SCHOOL: overall 2nd place with; 4 first places, 5 second places, and 3 third places. MESA VIEW MIDDLE SCHOOL: overall 4th place with 2 first places, 2 second places, and 6 third places. SAN JUAN COLLEGE HIGH SCHOOL: overall 1st place with 7 first places and 6 second places. FARMINGTON HIGH SCHOOL: overall 2nd with 5 first places, and 5 second places. PIEDRA VISTA HIGH SCHOOL: overall 3rd place with two teams; 3 first places, 2 second places, and 5 third places. Congratulations to all our students and schools. Kudos to our wonderful organizers.

From Isaac Gamboa, Director of Athletics & Activities – FMS families and fans, are you are ready for the weekend? FHS & PVHS are hosting boys basketball games on Saturday, January 22, against West Mesa and La Cueva, respectively. C-team starts at 11:30 a.m. Varsity starts at 2:30 p.m. Come and support our teams. See you there!

From Isaac Gamboa, Director of Athletics & Activities – FMS families and fans, we just received word that from January 19 to February 2 (tentative), Albuquerque Public Schools will not allow any fans inside their facilities for any sporting events. Fans will be allowed on January 18, with the exception of Eldorado High School. We will share video links to their games when they are available. Please plan accordingly. Thank you.


Farmington Municipal Schools Superintendent Dr. Eugene Schmidt announced his plans to retire in a video message to staff, following a career in education of more than forty years. Read more:
https://district.fms.k12.nm.us/article/621260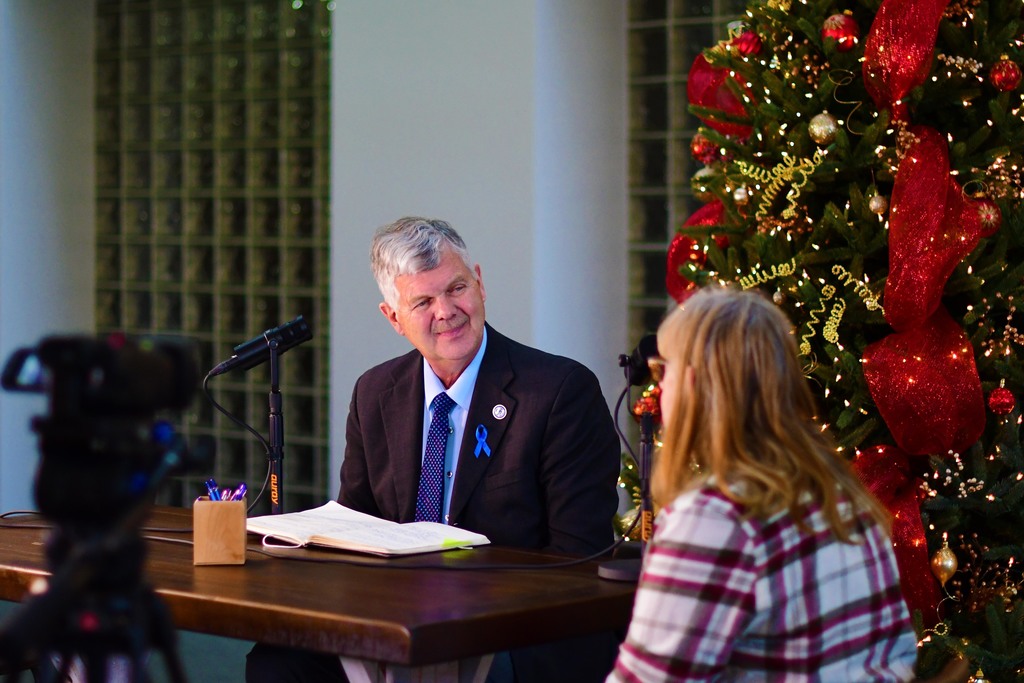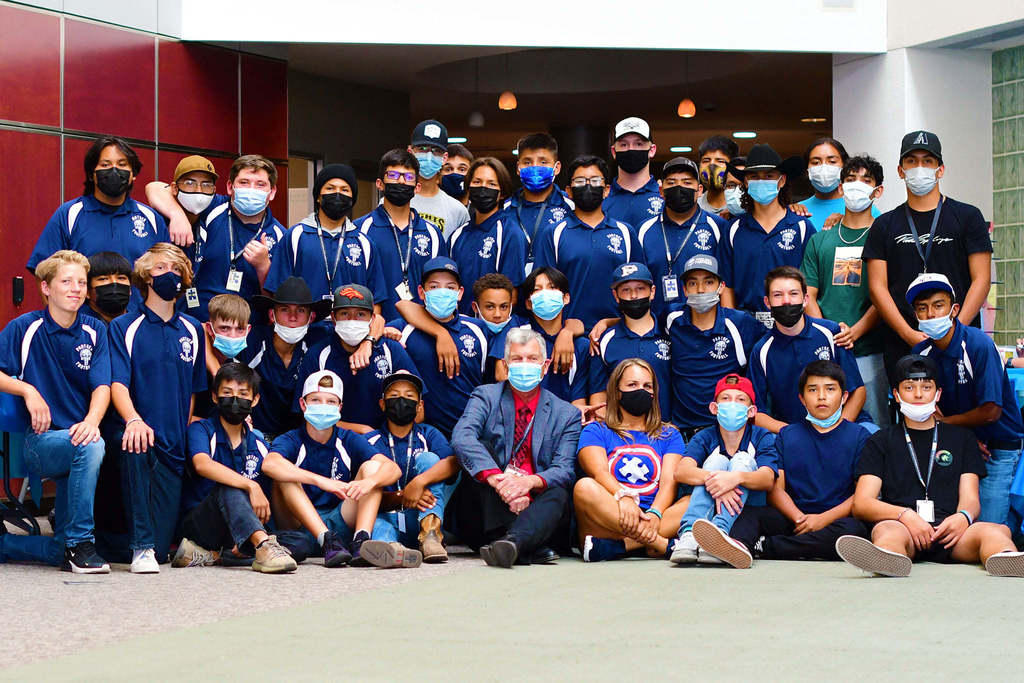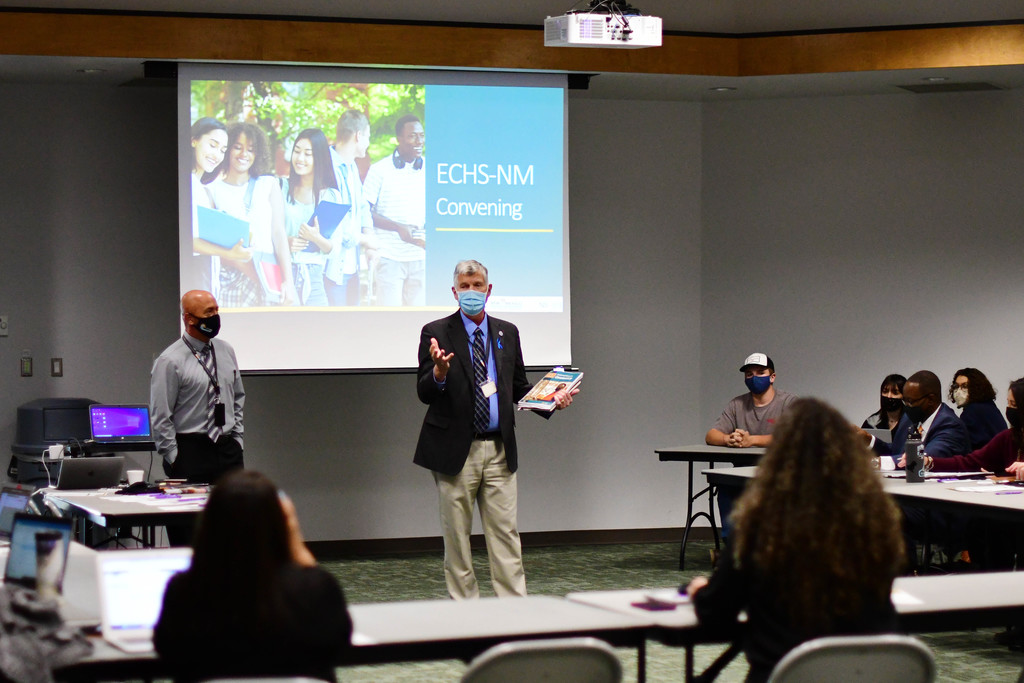 Quick programming note: Dr. Eugene Schmidt will be on KSJE 90.9 FM with Scott Michlin on Thursday, December 23, at 8:00 a.m. The Superintendent will be joined by Amber Valencia, Farmington Preschool Academy East Teacher and PED State Ambassador. They will discuss teaching and what's ahead for FMS in 2022, among other important topics. Tune in!

Congratulations to Piedra Vista High School senior Quinn Yost on winning the Notah Begay III Jr. Golf National Championship! Quinn beat out more than 50 of the top junior golfers in the country, and won the tournament by one shot over Rodrigo Barahona from Florida. Amazing! Read more:
https://bit.ly/3cjlZh2